MENU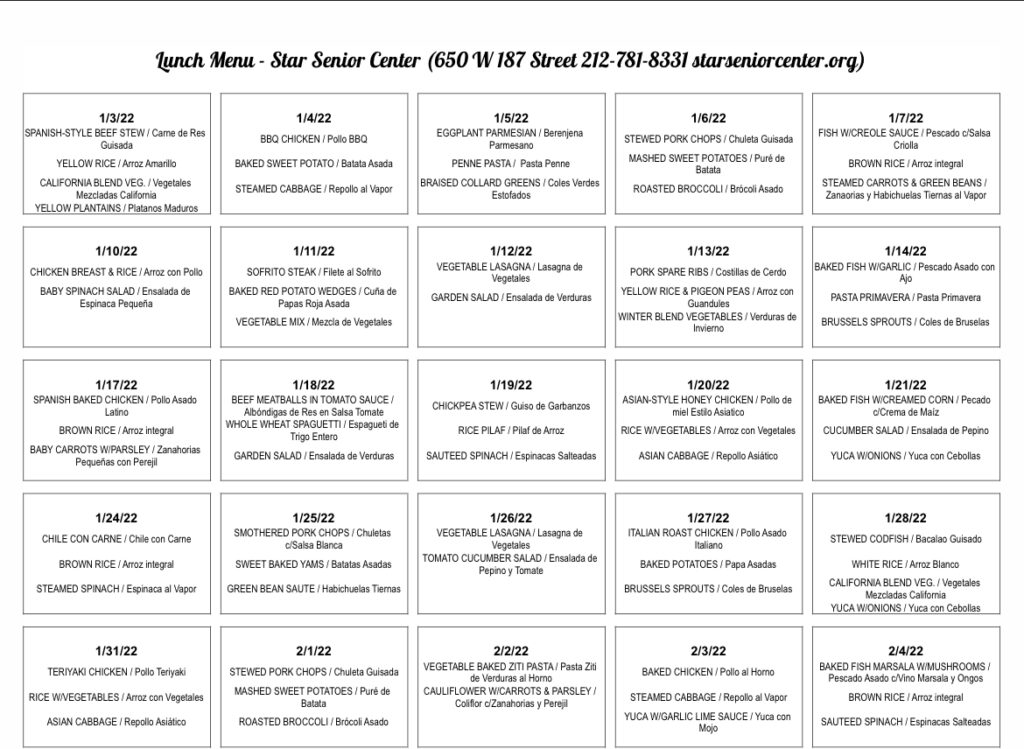 Lunch is served M-F 12pm for a contribution of $1.50.
~ESPAÑOL

El almuerzo se sirve de L-V a las 12 pm por una contribución de $ 1.50.
CALENDAR
NOTE: All classes are in-person. We will do our best to transmit by Zoom for those who cannot make it to the center. ~ESPAÑOL Tenga en cuenta que todas las clases son presenciales. Haremos todo lo posible para transmitir por Zoom para aquellos que no pueden llegar al centro.